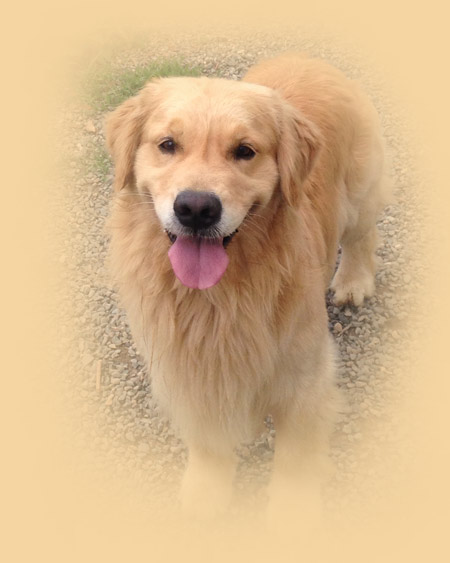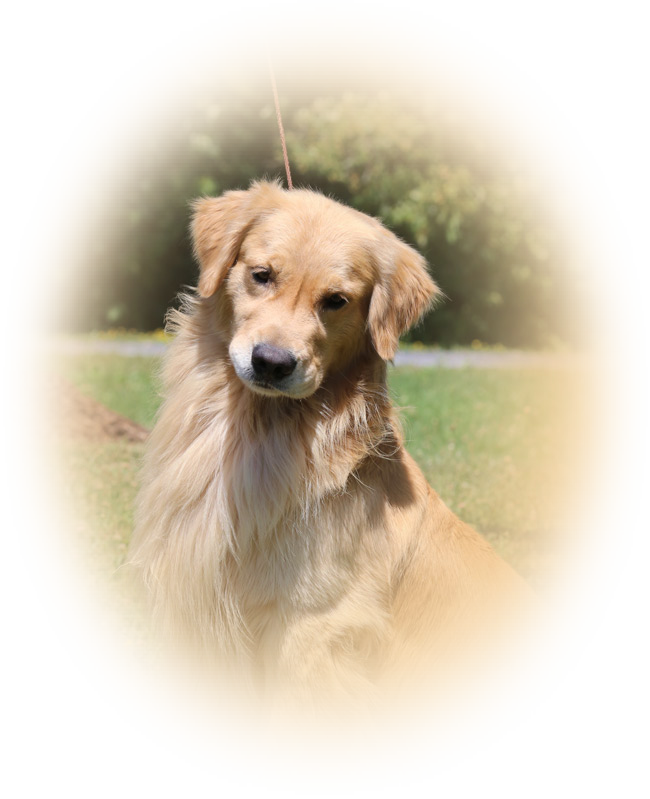 Krosby is a moderate dog with good bone and balance. he has a lovely shoulder layback blending into a solid topline with equally balanced rear angulation. He has a very pleasing head with a soft expression.

Krosby is producing lovely puppies with his same sweet and silly temperament.
Ch Mountain's Isle Be Seeing You at Kinderval

Krosby is a 5th generation Kinderval dog bred by my good friend Michele Keane of Mountain Goldens. His grandfather is our Dewie and he is his granddaddy through and through!

Krosby finished his Championship very quickly, I put his first two points on him then handed him over Mark Desrosier. Thanks to Mark's expertise Krosby was finished with limited showing.
Krosby is currently enjoying life on the farm and being the resident comedian.

This special, sweet boy is a joy to live with. Krosby is a lively, affectionate, charismatic dog. His sense of humor and zest for life puts a huge smile on my face daily. Krosby's attitude is live life to the fullest and always have fun!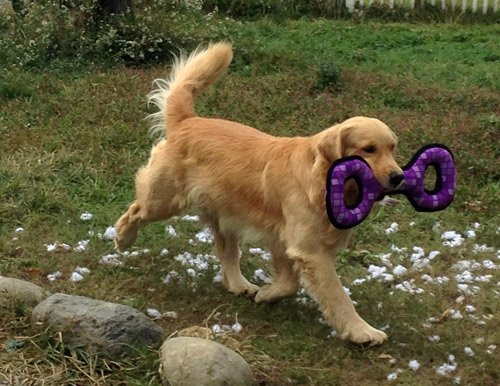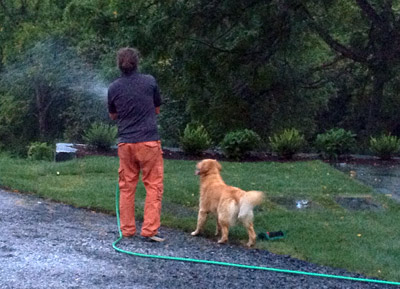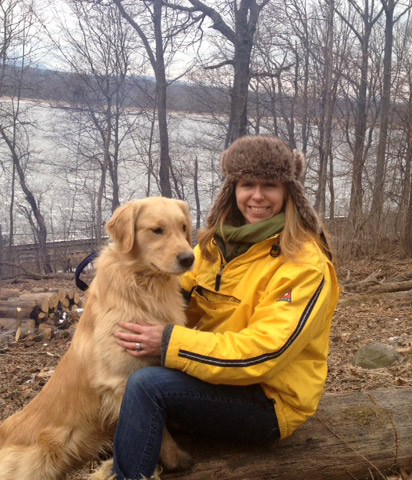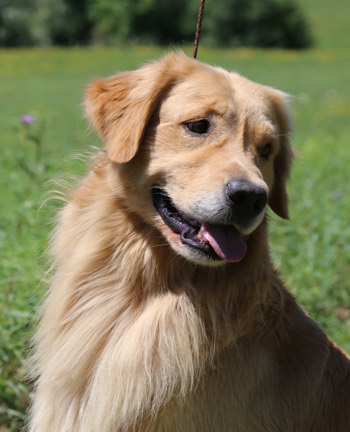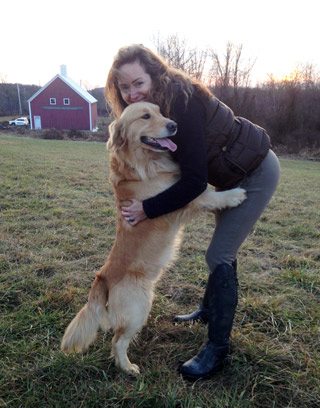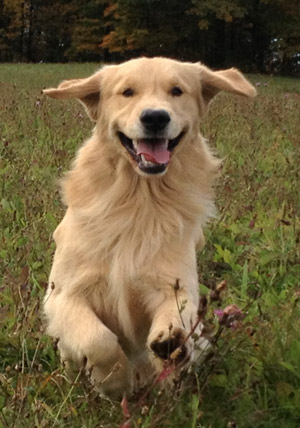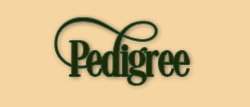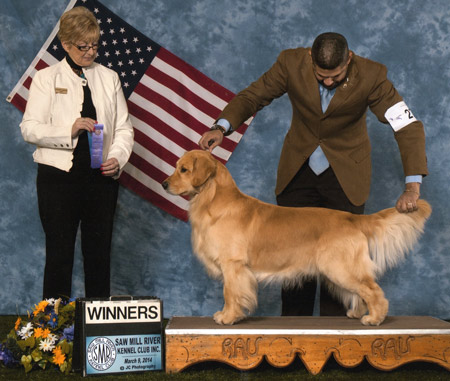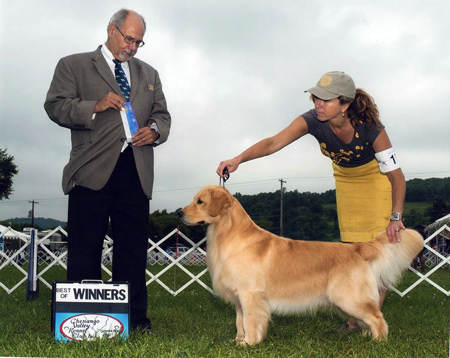 :: K r o s b y ::