Feathercreek's Deuce's Wild

This special silly Singleton boy came to me at 3 years old from his breeder Beth Elliot. Beth had some personal issues so she asked if I would take him since I bred his mother.

Dewie is behind some top winning goldens of today. He has passed on his sweet but silly temperament, his gorgeous head and awesome movement to his kids, grandkids etc etc. Unfortunately this boy never got a break as a few years after he came to me I had my own personal matters and Dewie went to live out his life with friend Pat Flanagan who I am forever grateful.

We are fortunate to have his grandson Krosby and great grandkids Kreole and Weber who all possess his true golden personality.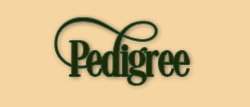 :: D E W I E ::